General Education Courses
These courses form the foundation for learning at Chukyo and core strength for actively engaging in society.
A basis for deep learning in specialized fields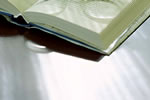 University is a place to equip yourself with both specialized knowledge and broad education. To gain deep specialized knowledge, one needs to be able to check the same issue from multiple angles. This means it is important to have a broad perspective and a wide range of knowledge. At Chukyo University general education courses are required of all students to foster this crucial foundation for inquiry, As universities around Japan cut back on such options, Chukyo continues to offer liberal arts courses from freshman to senior year alongside specialized learning.
Fostering communication skills for professionals
The curriculum has three main focuses: equipping students with unbiased knowledge, training them in logical thinking in all fields, and fostering their communication skills, including languages. These are all essential proficiencies for professionals in all fields, and are learning goals shared by all Chukyo's schools and programs. The aim is to equip all graduates with both broad education and specialized knowledge, decision-making ability, and strong communication skills.
Through our semester system, students can select areas of interest and study a wide range of topics with expert full-time and adjunct faculty instructors, in both lecture and seminar-style classes.
Highly flexible education system with lectures and practical studies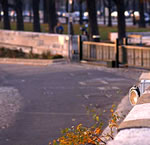 While the specific number of general education credits required differs between Chukyo's schools, 26 elective credits are required for each field of study. Courses are broadly divided into "Communication" (practical) and "Sophia" (lecture). The graduation requirements for communication courses include two credits of sports, four credits of English, and four credits of a second foreign language. From the "Sophia" courses, graduation requirements stipulate four credits of natural sciences, four credits of humanities, four credits of social sciences, and four credits from emerging (interdisciplinary) fields.
In addition to these 26 credits, requirements are set by each program (between 32 and 44 credits) enabling study in areas of personal interest. Further, "floating" credits may be selected freely from specialist courses (program specific) or educational courses (general education courses).
Seminars: the starting point of university studies
The Faculty of Liberal Arts and Sciences offers three types of seminar classes. In the freshman year, a one-semester "foundation seminar" introduces students to university education. Students learn basic study skills including reading research, debating, writing reports, and giving presentations. Subject specific year-long seminar courses allow students to research and make presentations focusing on a particular area in small interdisciplinary groups. From the sophomore year, thematic current events-based lectures enable students to deepen their understanding of topics from seminar classes. Finally, one semester senior research seminars stimulate final-year students to further pursue academic inquiry.
This is the end of the content.